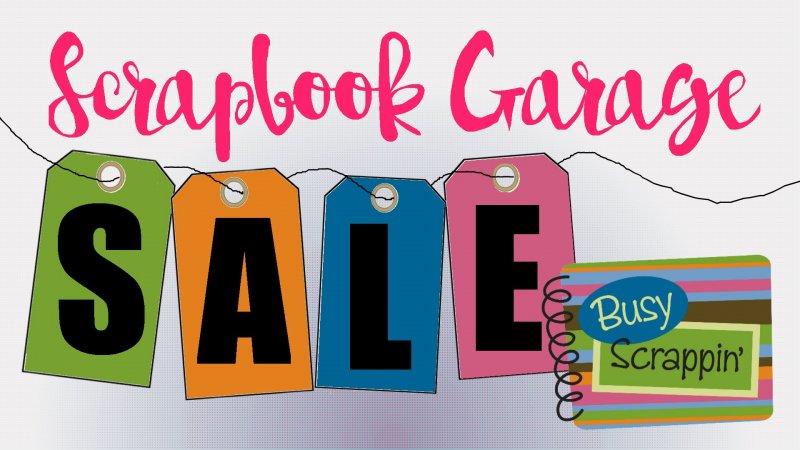 October 20-23, 2022

Shopping Hours:


Thursday, October 20 - 5-7pm - Early Shopping Hours with $5 Early Pass




Friday - Saturday, October 21-22 - 10am-4pm - Shopping Open to the Public




Sunday, October 23 - Noon-3pm - Half Off Shopping




We will start taking registrations for sellers 8/16/2022.
Do you have items in your craft room that you don't need or use any more? Turn those items into someone else's treasure and NEW items for you!!


It's EASY to be a Busy Scrappin' Garage Sale seller! After you tag your items and set up your table, we do the rest for you! We make sure your table stays presentable and easy to shop. We handle all transactions (including taking credit cards), track your sales, and help you turn your profit into NEW crafting supplies!!
We have a FEW tables left for our April Garage Sale. It's time to reserve your table and start tagging your items.
If you think you might not have enough items for an entire 8-ft. table, you can share one with a friend!